The physical meeting for the Africa Internet Summit 2020 which was due in Kinshasa, Democratic Republic of Congo, had to be re-scheduled into a virtual meeting because of the COVID-19 pandemic
Ish Sookun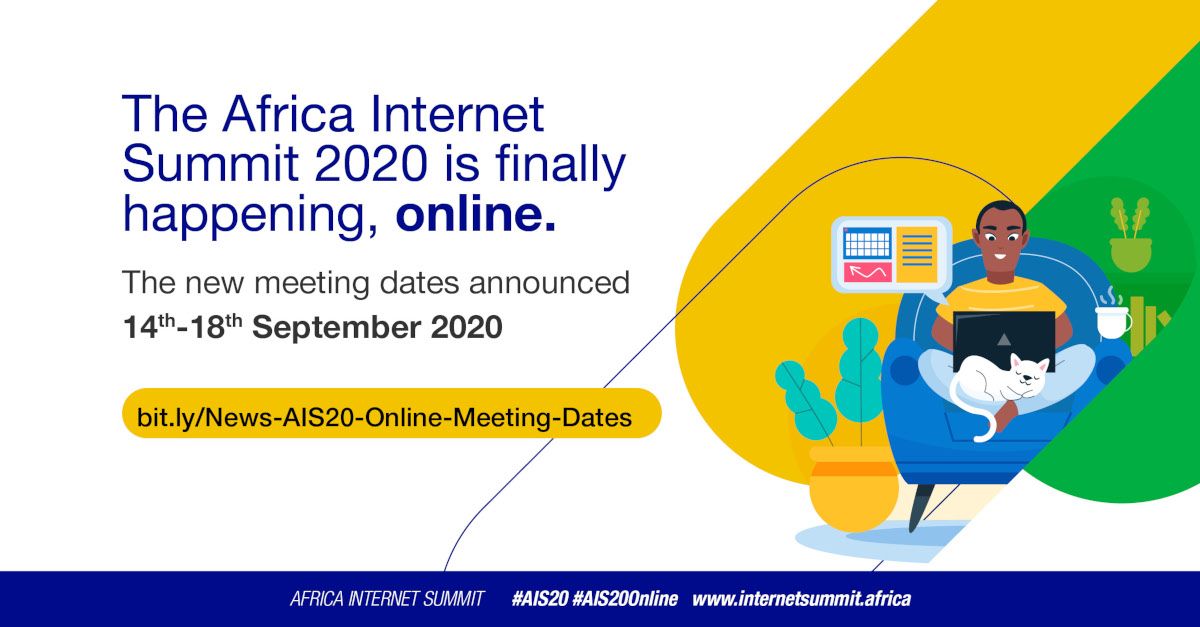 The physical meeting for the Africa Internet Summit 2020 which was due in Kinshasa, Democratic Republic of Congo, had to be re-scheduled into a virtual meeting because of the COVID-19 pandemic. The meeting will be held online from the 14th to 18th September 2020.
Registration for the meeting is now open.
People who previously registered when the physical meeting was announced have to register again.
Elections
AIS'20 will hold several elections, two of which usually draws the community's attention:
AFRINIC Board Election
AFRINIC Policy Development Working Group (PDWG) Co-chairs Election
The Board election will be conducted through electronic voting that will run from the 5th till the 18th of September 2020. The final candidate slate for the election will be published by AFRINIC staff on the 16th of August 2020.
The criteria to vote in the AFRINIC Board and Governance Committee elections are:
Any AFRINIC Resource Member in good standing,
All Registered Members.
The election for the PDWG Co-chairs is usually carried in-place during the physical meeting and all attendees are allowed to vote. However, as this year the election will be held online, the criteria for eligible voters had to be reviewed. Therefore, the AFRINIC CEO, Eddy Kayihura, requested the community's feedback & comments about the same on the AFRINIC Resource Policy Discussions mailing list.
Yesterday, the Chairman of the AFRINIC Board of Directors, Dr. Christian D. Bope, informed the community about the approval of the election process for this year based on the feedback & comments received.
The criteria to vote in the PDWG Co-chairs election are:
The intended registrant must have completed an online registration,
The intended registrant must have been on the Resource Policy Discussion mailing list (rpd@afrinic.net) for at least 6 months immediately prior to his/her online registration for the meeting.