Supermarkets and shops started operating as from 09h00 today. Alas! It's chaos... at most of the major hypermarkets of the island. A long queue of people can be seen at Super U, Grand Baie. A similar trend is observed at other supermarkets
Ish Sookun
Despite the strict guidelines laid out by the authorities and all the sanitary precautions advised by medical officers through various channels, Social Distancing remains an alien term to many.
Supermarkets and shops started operating as from 09h00 today, as it was announced by the Prime Minister a few days ago.
Alas! It's chaos... at most of the major hypermarkets of the island. A long queue of people can be seen at Super U, Grand Baie. A similar trend is observed at other supermarkets, as posted by l'express.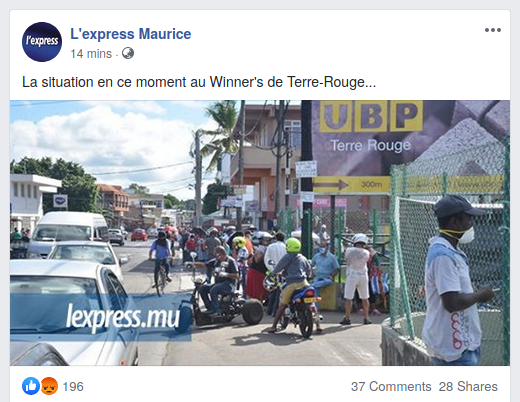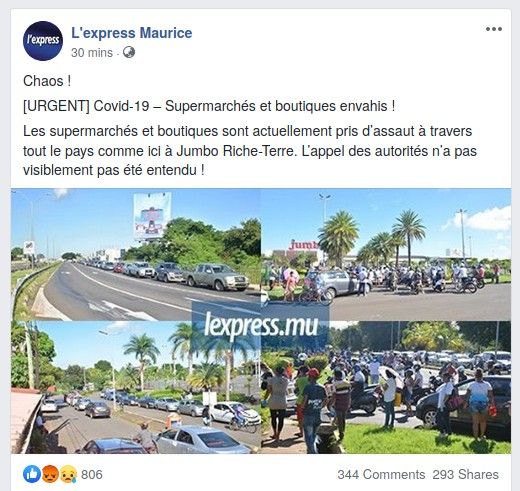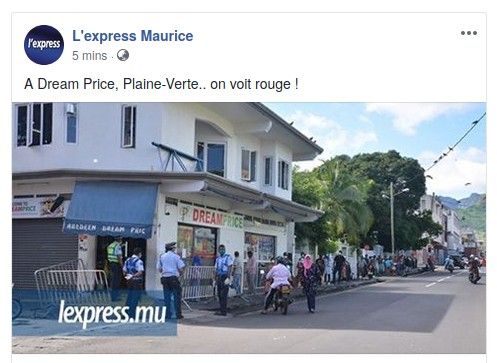 Last night a 20 years old girl died at the New Souillac Hospital. She was admitted about a week ago after testing positive to COVID-19. She is the sixth and youngest fatal victim of COVID-19 in Mauritius. As per Dr. V. Gujadhur of the National Communication Committee, she might have gotten infected while frequently visiting a supermarket in her locality.
It appears that this story does not overwhelm people enough to prevent them from storming the supermarkets early on.
The supermarkets and shops will operate till 17h00 today. If you go there and find a long queue please don't be like the rest, just return home and check again later. Every family can make provisions twice per week as per the alphabetical order published by the National Communication Committee.
Also, you do not necessarily need to head to the hypermarkets as you will probably find the essential items in a nearby shop which might be less crowded.
Stay safe !