I was in primary school, in standard II, when the Rs 20 bank note, which carried the portrait of the then Prime Minister of Mauritius, Sir Anerood Jugnauth's wife, Lady Sarojni Jugnauth, was in circulation
Ish Sookun
I was in primary school, in standard II, when the Rs 20 bank note, which carried the portrait of the then Prime Minister of Mauritius, Sir Anerood Jugnauth's wife, Lady Sarojni Jugnauth, was in circulation. I still recall that people drew a moustache on the face of Lady Jugnauth on some of the notes. I would giggle and ask my mother why people drew that. I would not understand controversy at that age and therefore my mother simply put it that people are not used to see a living person's "photo" on a bank note, so they make fun of it.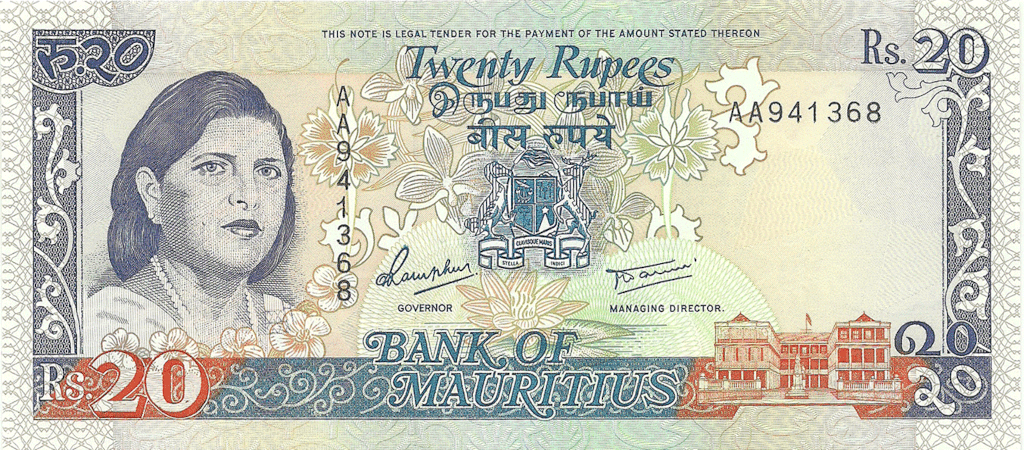 I recently stumbled on a page at notescollector.eu and it brought back those memories. I quote from the Notes Collection article:
She became a subject of controversy in 1992 when the bank of Mauritius issued a Rs. 20 note with her effigy on it. The inauguration of the note was done by her husband and other members of the government. While members of the opposition fiercely attacked the prime minister and his government of conducting dictatorial politics. It was later discovered to be a birthday gift of Sir Anerood to her.
The note was removed from circulation following the strong criticism. The article mentions that Sir Anerood Jugnauth apologized in the parliament and admitted that it was a mistake for which he was terribly sorry.
I cannot imagine how the advisers to the Prime Minister and members of his government allowed the latter to commit such a blunder.
Sir Anerood Jugnauth's party could not win a single seat in the general elections of 1995 leaving that as a historic defeat for the Mouvement Socialiste Militant (MSM) political party.
More about the Rs 20 note can be found at notescollector.eu.