Users of Fedora Linux in Mauritius will experience faster speed next time they update their system, thanks to a new Linux mirror closer to home.
Ish Sookun
I didn't realise that we have a number of Fedora Linux users on the island until I saw some tweets about the upcoming Fedora 37 and GNOME 43. Setting up a Fedora Linux mirror was in my todo list and after reading the tweets, I thought let's do it now.
Therefore, I had a quick chat with David Venter about it. For those who don't know, David is the Founder and Director of cloud.mu. His company has sponsored resources which helped me build a few Linux mirrors in Mauritius. Upon discussing about Fedora, he gave green light to set up the mirror. I peeked into the project's documentation. What we actually needed was a mirror for Fedora Linux and EPEL. The latter stands for Extra Packages for Enterprise Linux which is a Fedora Special Interest Group (SIG) that creates, maintains and manages additional packages for Enterprise Linux (comprising of RHEL, CentOS, Oracle Linux, AlmaLinux and Rocky Linux).
The Fedora Linux and EPEL mirrors became operational last week. You can see them listed at mirrors.fedoraproject.org.

The coolest part though is Mauritius showing up in the mirrors map. 😎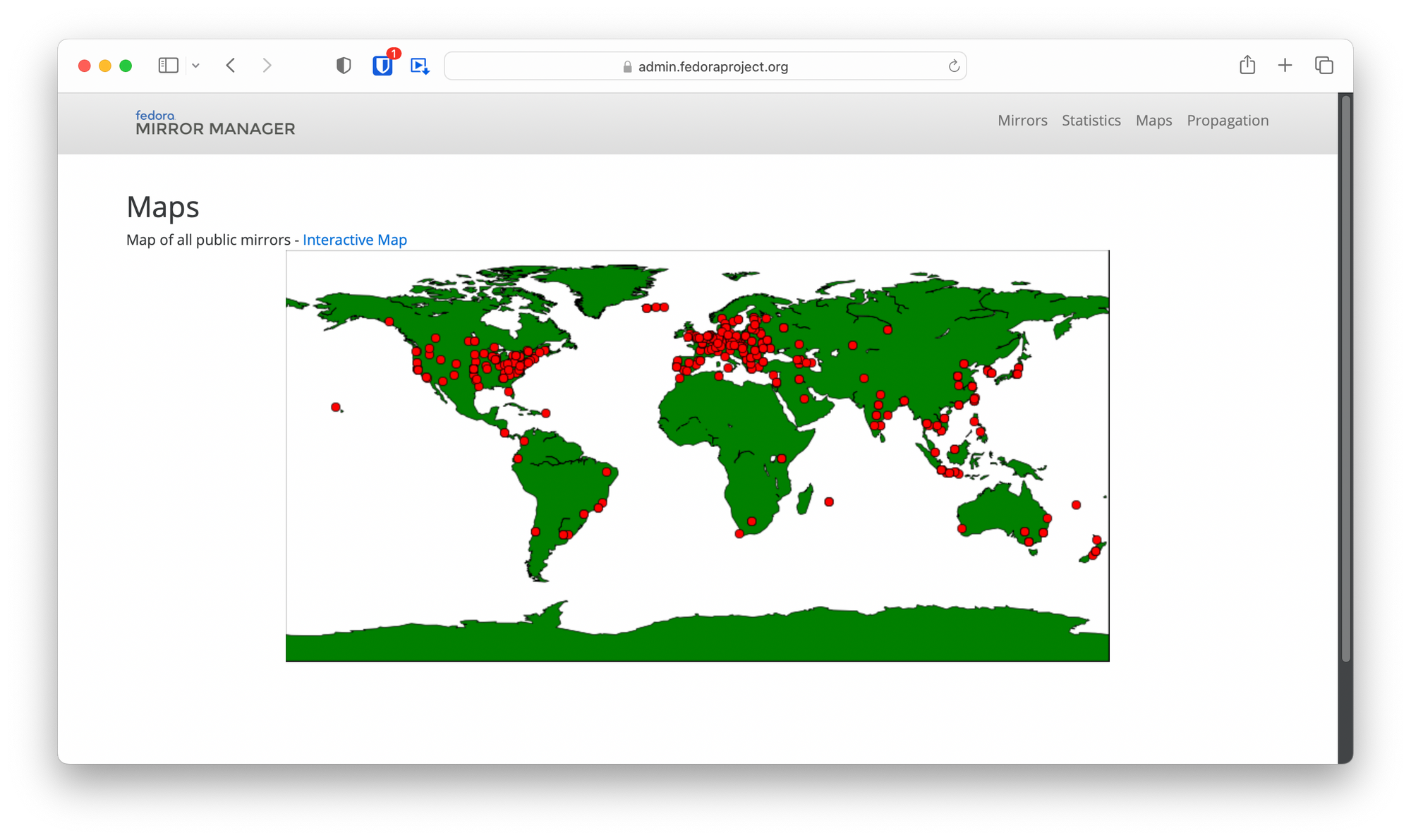 If you head to get.fedoraproject.org now and download an image it will pull it from the closest mirror, which is fedora-mirror.cloud.mu. In order to enable EPEL, you can follow these instructions.
Users of Fedora Linux do not need to configure anything in order to use the mirror. Fedora's mirror manager will automatically redirect requests from Mauritius to fedora-mirror.cloud.mu and fedora-epel-mirror.cloud.mu when they update their system.