In its latest press communique, the Information and Communication Technologies Authority, displayed a cheap tactic of manipulating public opinion, by publishing only a selection of paragraphs from Facebook's submission to show them in the good light.
Ish Sookun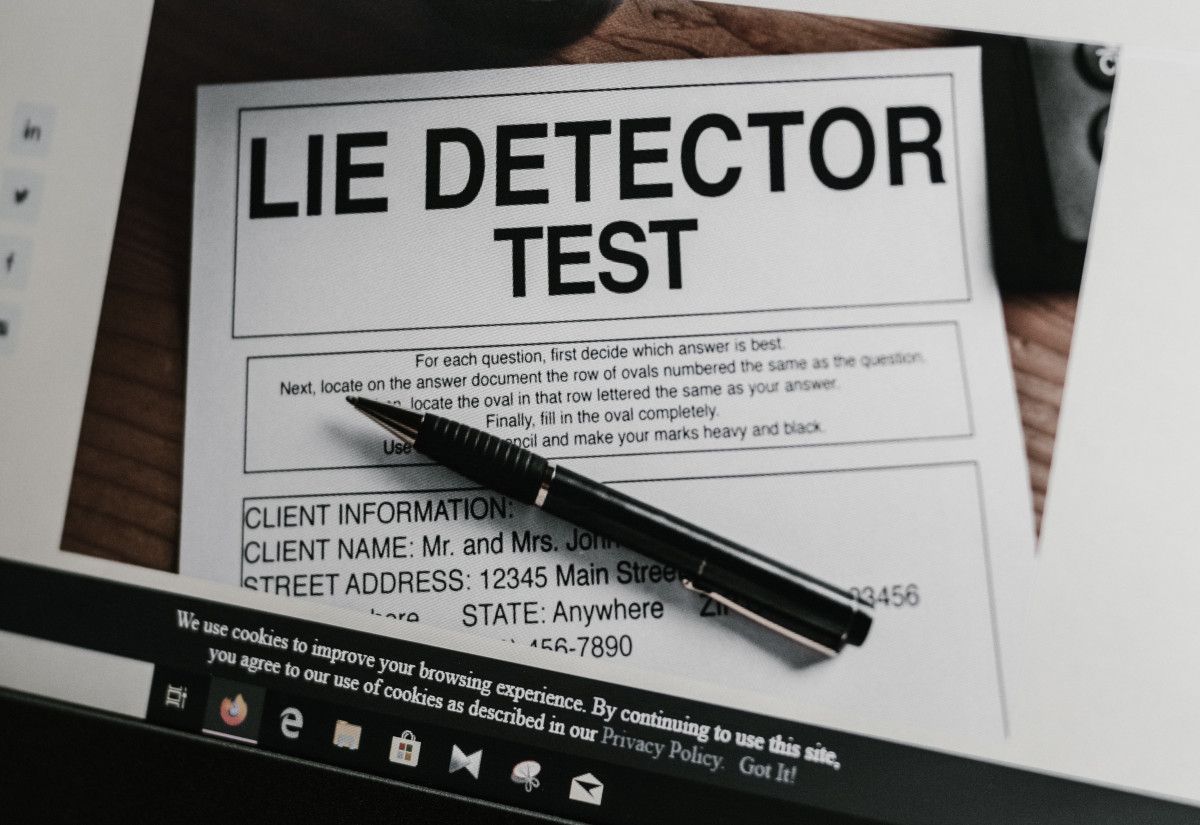 On the 21st May 2021, the Information and and Communication Technologies Authority (ICTA) issued a communique1 to mark the end of the comments submission to their consultation paper2 on proposed amendments to the ICT Act for regulating the use and addressing the abuse and misuse of Social Media in Mauritius.
In the communique, ICTA expressed satisfaction on the debate that the consultation paper generated. The Officer-in-Charge of ICTA, Jérôme Louis, is quoted as saying that ICTA will publish a document summarizing the comments and suggestions.
Nous allons synthétiser les réponses, et publierons sous peu un document résumant les suggestions et commentaires », indique Jérôme Louis, Officer-in-Charge de l'ICTA.
What can go wrong?
The communique itself gives an inkling on what can go wrong. ICTA mentioned in the communique that Facebook responded to the consultation paper on the 20th of May 2021. ICTA said that if both parties come to an agreement then there will be no need for a tool to decrypt Facebook traffic.
ICTA selectively quoted three paragraphs from the Facebook's submission, from which one may be led to believe that Facebook is commending ICTA's efforts, welcoming the regulation and providing full support to ICTA.
It didn't make sense to many people who read the communique that a proposal which a few days earlier Google and Mozilla were highly critical about, now Facebook is supporting the same.
I wrote to Jérôme Louis3 on the 22nd May 2021, asking him whether for transparency sake ICTA could publish the full response received from Facebook. I also copied the Manager of Communications and Consumer Affairs at ICTA, Meera Vayapooree, but none of them replied.
How did « we » get the response from Facebook?
On the 20th of May, before ICTA informs the public that they received Facebook's comments, a colleague of mine, Chittesh Sham4 wrote to Facebook, telling them that there has been zero response from Facebook so far and questioned them on their indifference to the local authority's attempt to break the chain of trust between Facebook and its users in Mauritius.
Chittesh received a reply5 the next morning from Kezia Anim-Addo, the Head of Communications, Facebook Sub-Saharan Africa, who looped in two of her colleagues, mentioning that they might have been already in touch. Chittesh clarified that this is his first attempt to contact Facebook and highlighted the importance again for the organization to react on this matter.
On the 25th of May 2021, Chittesh wrote to Facebook requesting them for an update, informed them about ICTA's brief publication of Facebook's submission and asked whether they could publish the comments that they sent to ICTA. Facebook replied with their submission attached6.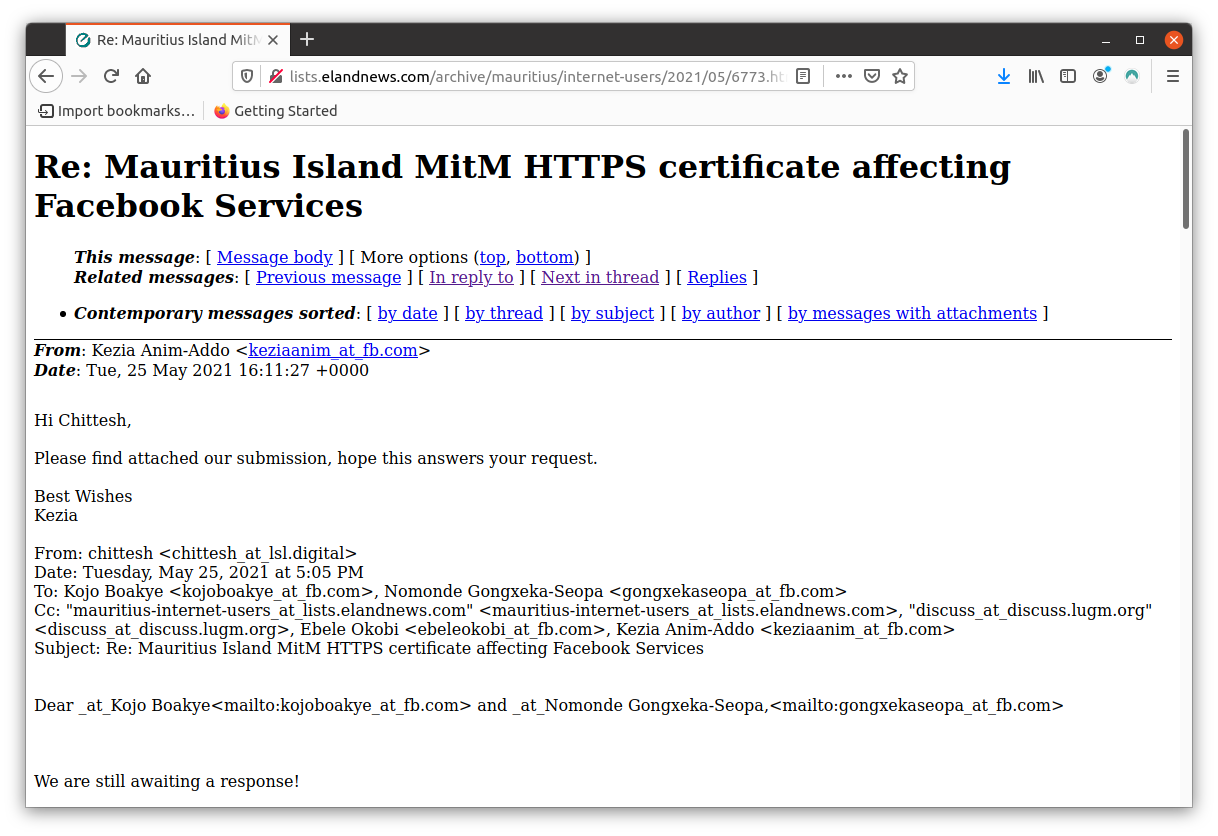 Thanks to the Mauritius Internet Users mailing list & its public archive, we have a record of these communications7 for reference.
Conclusion
If Google and Mozilla or the 50 international organizations who criticized ICTA's proposal didn't make their statements public then ICTA could have easily led Mauritians to believe that tech companies and international organizations are agreeing with their proposal.
A cheap display of manipulating public opinion was clear in ICTA's latest communique.
Based on these recent events and knowing the political climate, how political nominees act like dolls on boards, it is difficult to trust ICTA being capable of showing impartiality and producing a concise summary of comments & suggestions that they received during the public consultation exercise.
I will write a separate blog post on what Facebook meant in its 12 pages submission to ICTA.
Cover photo by Ashkan Forouzani on Unsplash.