The Government expects the citizens to trust the government institutions and yet the ministers, with the approval of the Prime Minister, continue the shameful practice of appointing their loyalists as directors or chairperson on boards of government agencies
Ish Sookun
The Government expects the citizens to trust the government institutions and yet the ministers, with the approval of the Prime Minister, continue the shameful practice of appointing their loyalists as directors or chairperson on boards of government agencies.
Le Mauricien newspaper reported that Rishikesh Hurdoyal, the brother of Vikram Hurdoyal, Minister of Public Service, Administrative and Institutional Reforms, has been appointed as Chairman of the Mauritius Shipping Corporation by the Minister of Blue Economy, Marine Resources, Fisheries, and Shipping.
Ironic, isn't it? A minister who is responsible for « institutional reforms » could not do anything to bring end such a practice and in fact allows his own brother to be part of this dirty practice.
How do we, simple tax payers, trust those institutions when they are not governed by people based on merits and transparent appointments but rather are loyalists who have always put their party interests before countrymen's interests.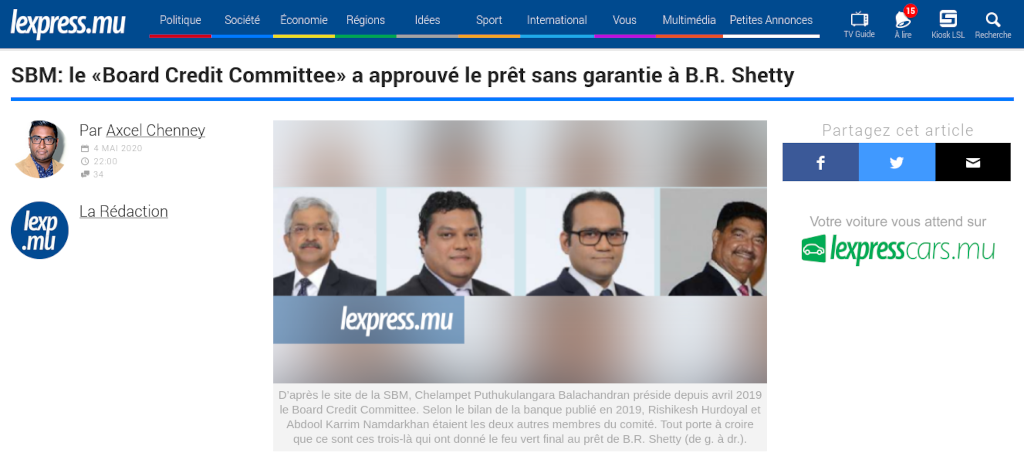 The worst part about the nomination of Rishikesh Hurdoyal is that he was previously on the Board of Directors of the State Bank of Mauritius. He was removed from the board following a scandal at the bank.