The recent months have been rattled by political scandals. A delay in closing the airport only made it worst for the Prime Minister P. K. Jugnauth, as three cases of COVID-19 infections were reported on 18 March 2020. A lot of people, including the press, blamed the prime minister for his lethargy. After being on lockdown for about three and a half months the country tried to recover from a crumbling economy. The tourism industry was at its worst.
Then, an unannounced bulk carrier, MV Wakashio, with thousands of tons of crude oil came crashing on our reefs, in the south-east of Mauritius, at Pointe d'Esny.
People were shocked at the ineffectiveness of our coastal security and blamed it all on P. K. Jugnauth who is also the Minister of Defence. His inaction and incompetency was highly criticized.
Days after the MV Wakashio hit our reefs oil started to spill into the blue lagoon of Pointe d'Esny. The oil spread till the Mahebourg waterfront, the mangoves of Pointe d'Esny, Rivière des Creoles, and threatened several other places.
Once again the inaction of placing oil booms in appropriate locations, such as around the Wakashio, in sensitive areas like Ile aux Aigrettes nature reserve, etc, was highly criticized. People stood up and didn't wait any further in order to find solutions to preserve the lagoon and save the marine life. Members of Rezistans ek Alternativ started making booms using sugarcane fields which proved to be effective. People from all around the island flocked to Mahebourg to help making more booms and help in every way they can. Sugar estates provided tons of sugarcane leaves and booms were being made in more locations by volunteers from every corner of the country.
People were saddened and angry but at the same time there was a strong sense of patriotism never seen before in Mauritius.
When Bruneau Laurette, an activitist, who denounced the incompetency of several ministries to protect our marine territory, called for a protest March on 29 August, thousands of people participated. There was no ONE reason to participate in the protest. Some were there to protest against incompetency, some were fed up from corruption, from nepotism, some called for justice and others protested to do more than just talks to protect our flora & fauna.
I participated in the protest march too. Along with Nirvan, Chittesh and Shelly, we went to Port-Louis and tried to find our way in the crowd.
I have my reasons to be part of the this protest, among which I ask the current government to uphold its promise to give us a Freedom of Information Act. More than two thousand days have passed since that promise and we are yet to see any progress.

While I was walking among the protesters and taking photos I met a journalist of Radio One and he asked me if I'd wish to say a few words about my participation in this march.
Nirvan, Chittesh, Shelly & I continued walking with the protesters and taking pictures. From time to time Shelly would shout along to support the different groups of protesters.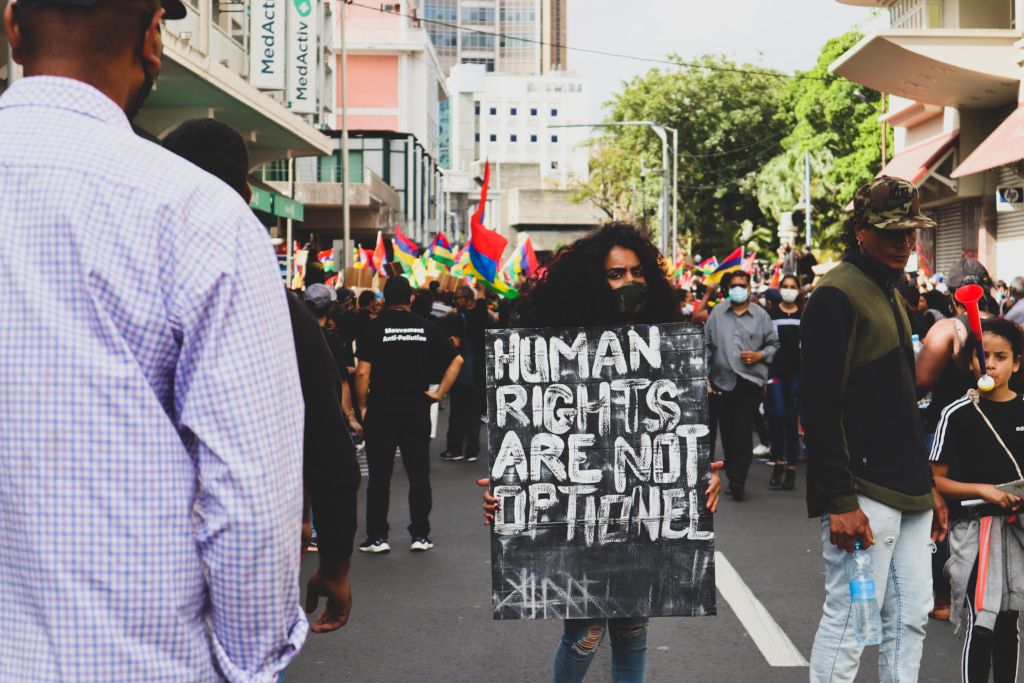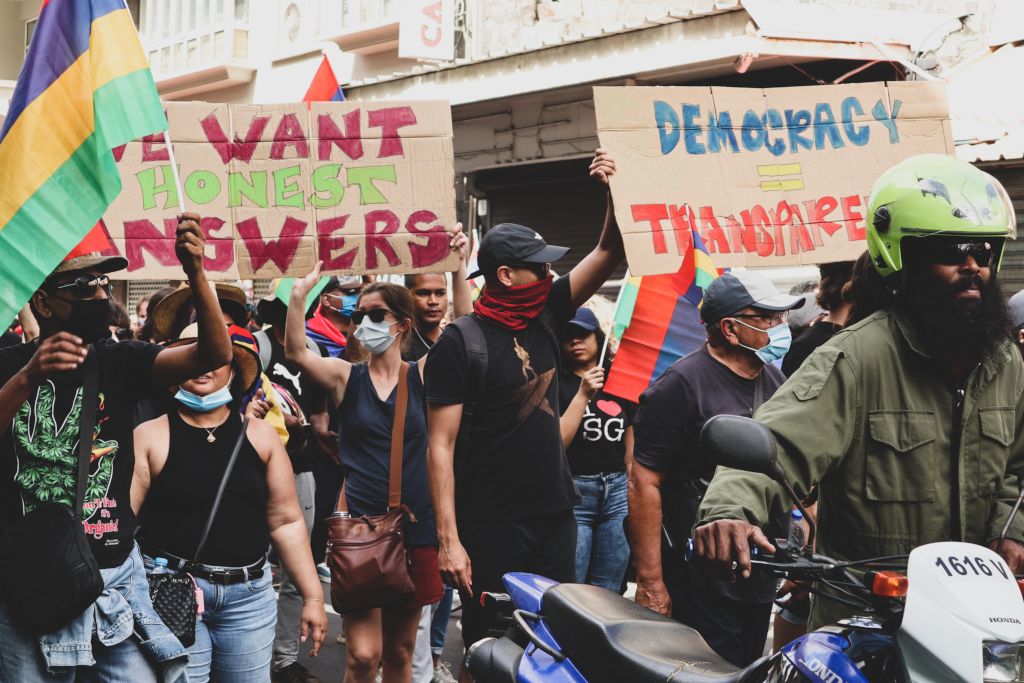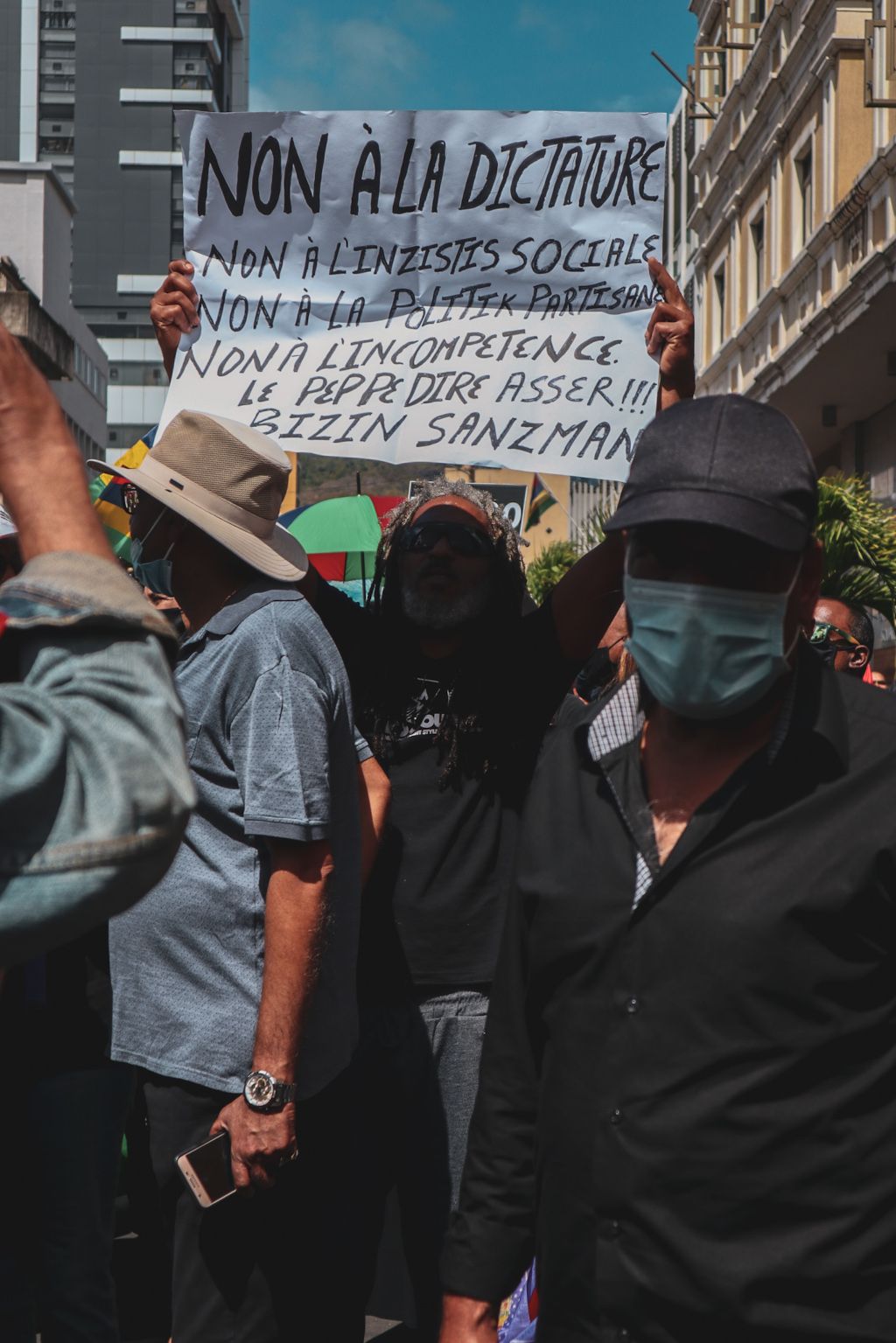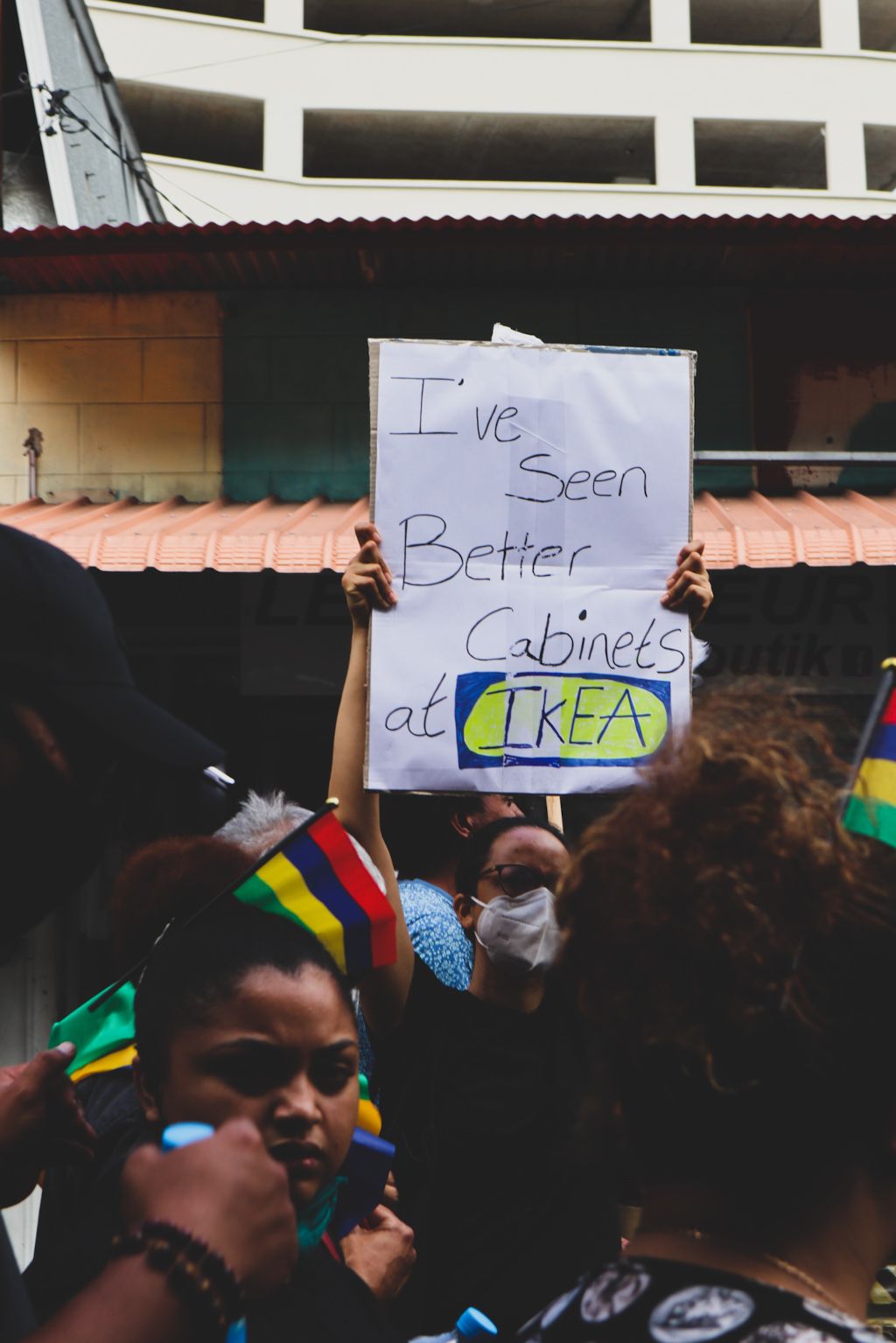 The message was clear. The people of Mauritius demanded answers and strong actions.
According to Bruneau Laurette, the initiator of the protest march, between 123,000 and 157,000 people joined the protest march on the Saturday 29 August 2020 in Port-Louis. The Mauritius Police Force anticipated a crowd of about 20,000 people and preparations were made in that sense. However, more people answered to the patriotic call.
Another protest march is happening today, Saturday 12 September 2020, in Mahebourg. It was initiated by the Kolektif Konversasyon Solider.
Join the newsletter to receive the latest updates in your inbox.