I woke up this morning hearing on the radio that a cyclone warning Class I is in force in Mauritius.
Herold is the eighth tropical storm of this cyclonic season. It was named last night after the system situated close to Madagascar, at about 800 km away from Mauritius, developed into a tropical storm.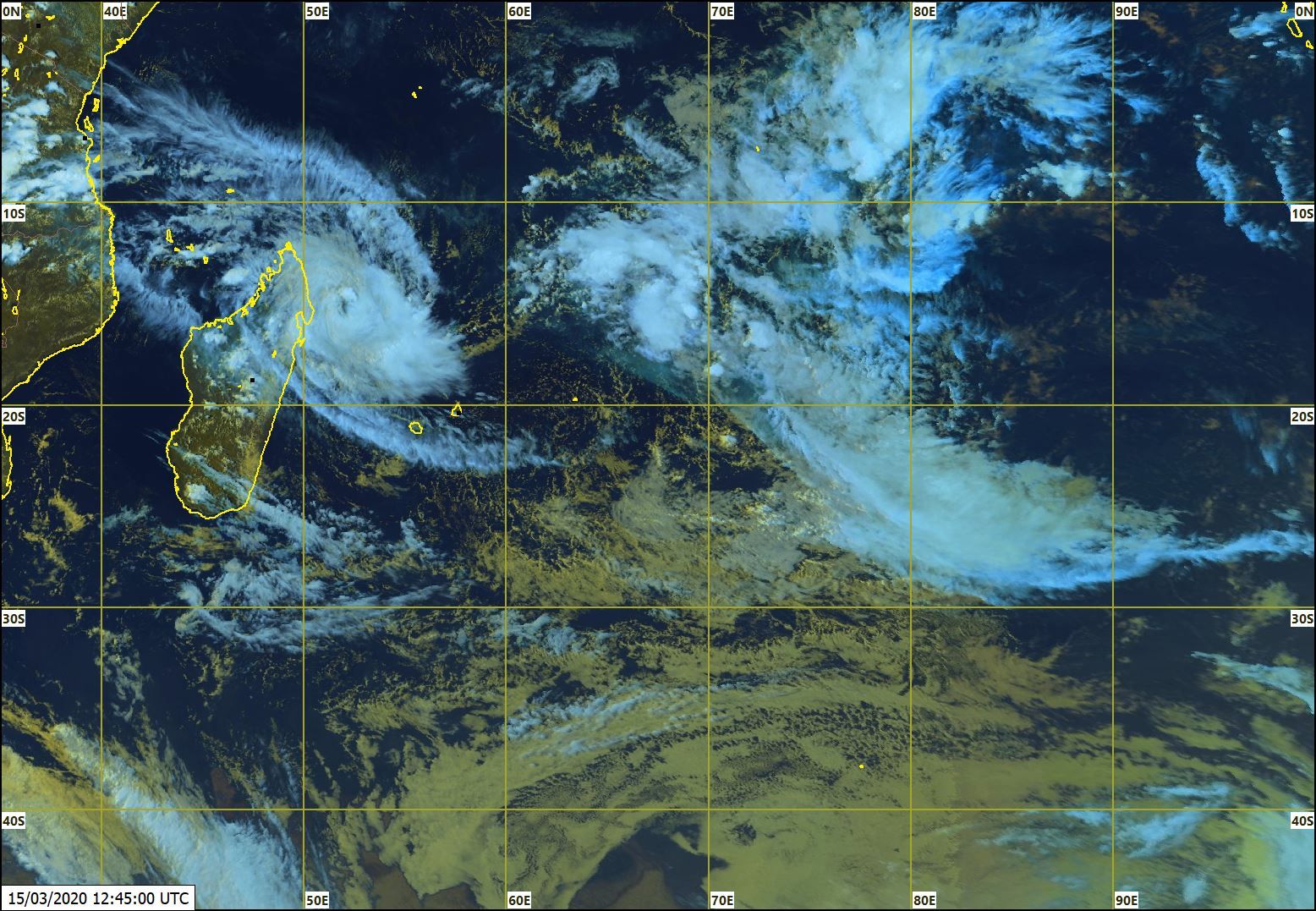 The sky above Mauritius remained clear of clouds for most of the day.
We will probably start getting cyclonic conditions on the island in the next few hours/days.
Updates
Seventh cyclone bulletin issued at 16h00 on 16 March by the Meteorological Services indicated that tropical cyclone Herold was centered at about 500 km to the north-west of Mauritius. Herold is now a potential threat to both Mauritius and Rodrigues. A cyclone warning Class II is now in force in Mauritius and Rodrigues.
Trajectory forecast as per the Joint Typhoon Warning Center.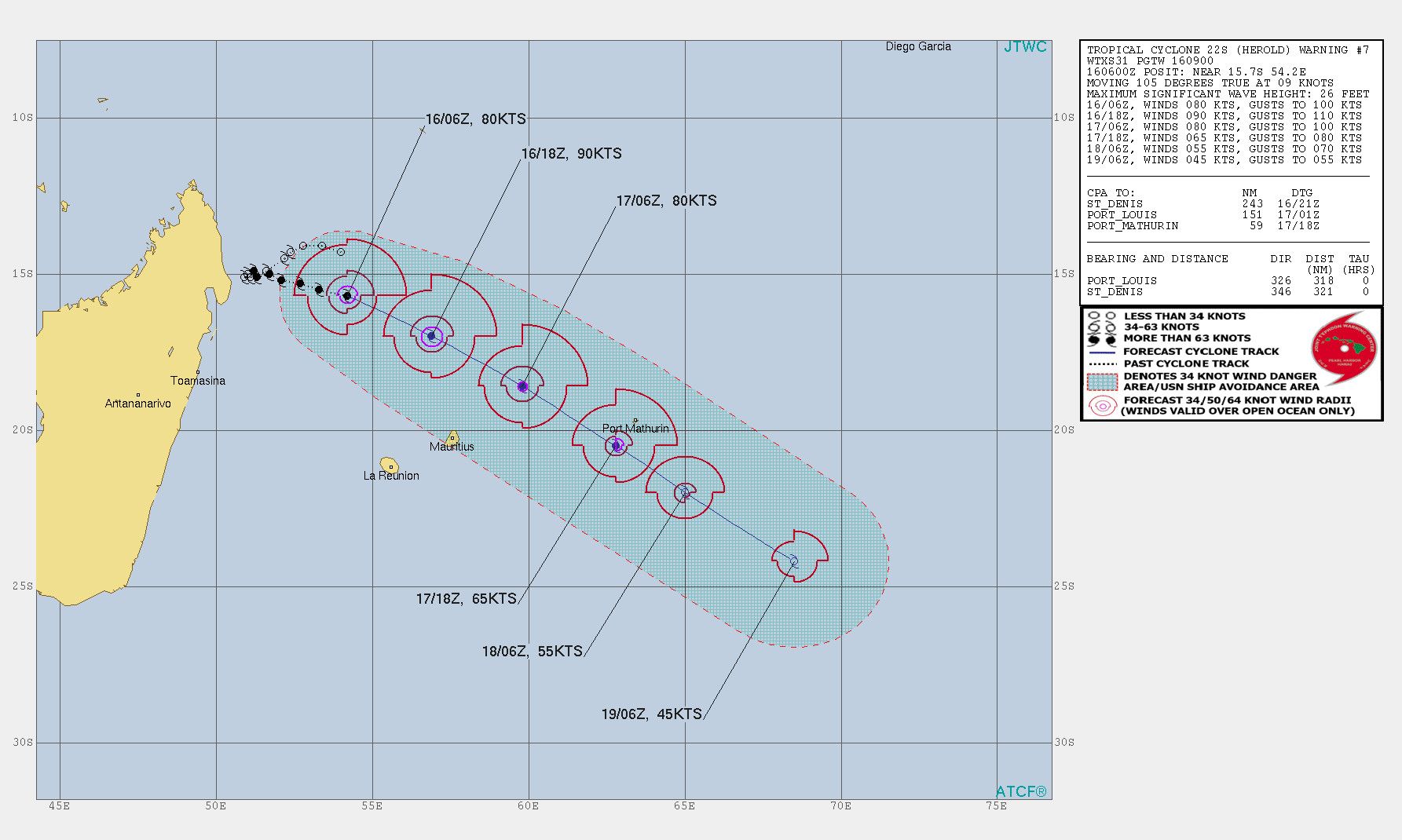 The cyclone warning was lifted for Mauritius in the bulletin issued at 10h10 on 17 March by the Mauritius Meteorological Services. A cyclone warning Class II was however maintained for Rodrigues with the possibility of raising it to a Class III warning in the afternoon.
A cyclone warning Class III was issued for Rodrigues at 13h00 on 17 March.