GNOME 41 brings new features to improve the desktop experience on Linux. I tried it by running GNOME OS. Three-finger gestures and the new Multitasking panel are what I liked most.
Ish Sookun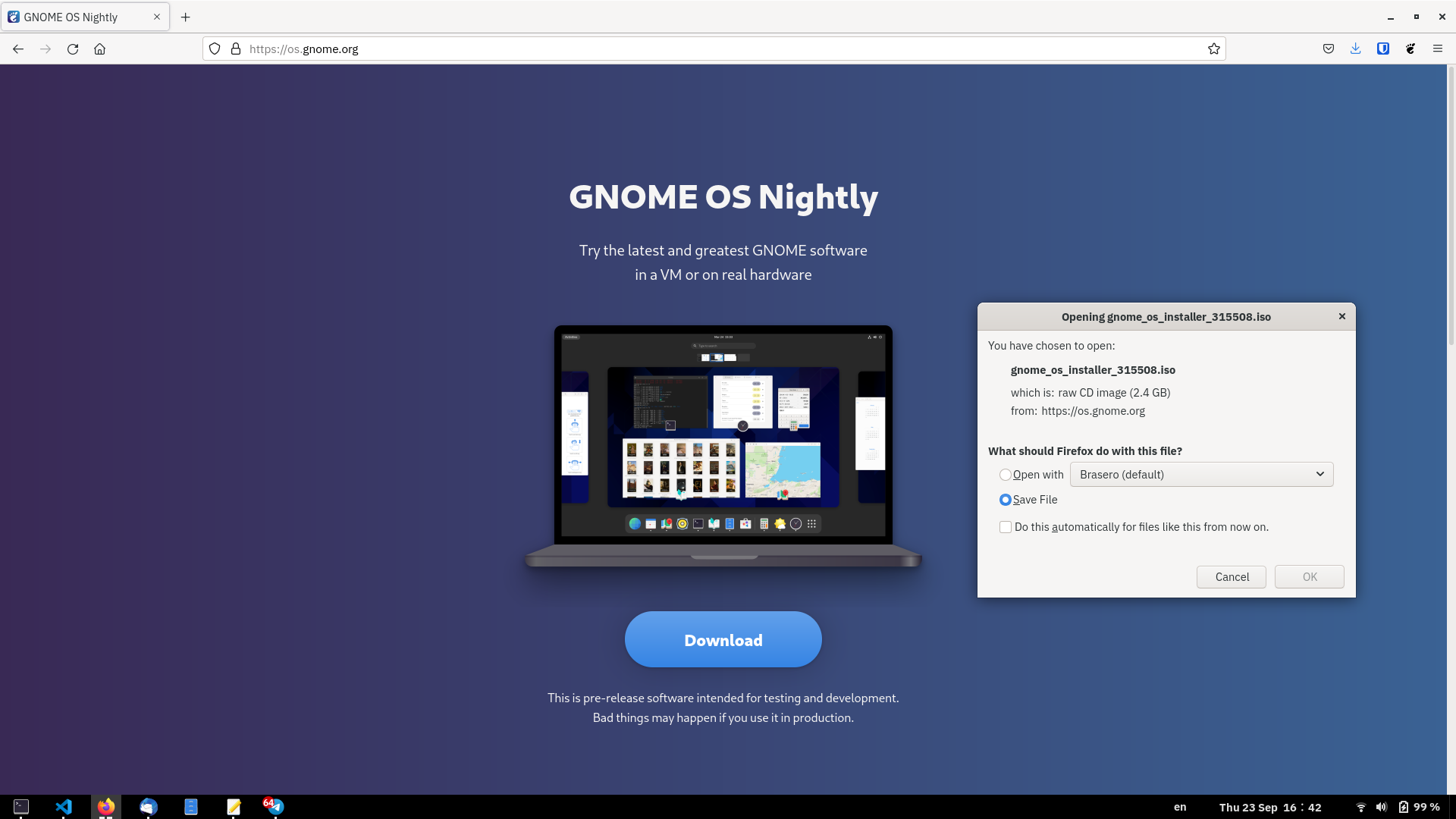 GNOME 41 was released on 22 September 2021, i.e yesterday. A few major tech blogs spoke about it, some of them lengthily, testing and describing the new features.
I know for sure that GNOME 41 will be available to openSUSE Tumbleweed users in the next few days. However, I wanted to give it a spin ahead of its availability in the Tumbleweed repos. GNOME provides an ISO that bundles its latest version. It's called GNOME OS and it is available at os.gnome.org. The site provides a disclaimer that this is a pre-release software intended for testing and development. It should not be used for production.
Bear in mind that GNOME OS is not a live distribution but an installer. Therefore, if you're just trying out things then you should install it in a virtual machine.
GNOME 41 proposes a quick tour upon the first log in. It's just a couple of image slides that mention some of the new features. One of the hot takes in this version is the three-finger gestures for swiping workspaces.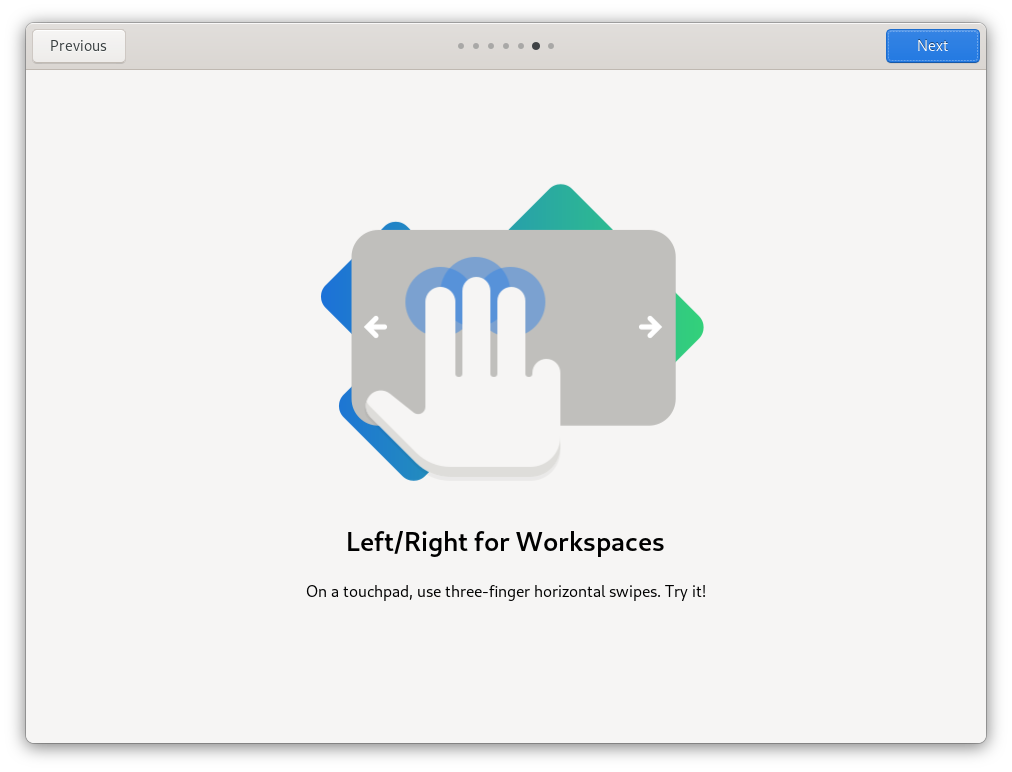 The GNOME Control Centre, commonly known as simply Settings in most Linux distributions, received updates too. It has a new panel called Multitasking which allows the user to configure the behaviour of the screen corner & edges, e.g disabling the Hot Corner.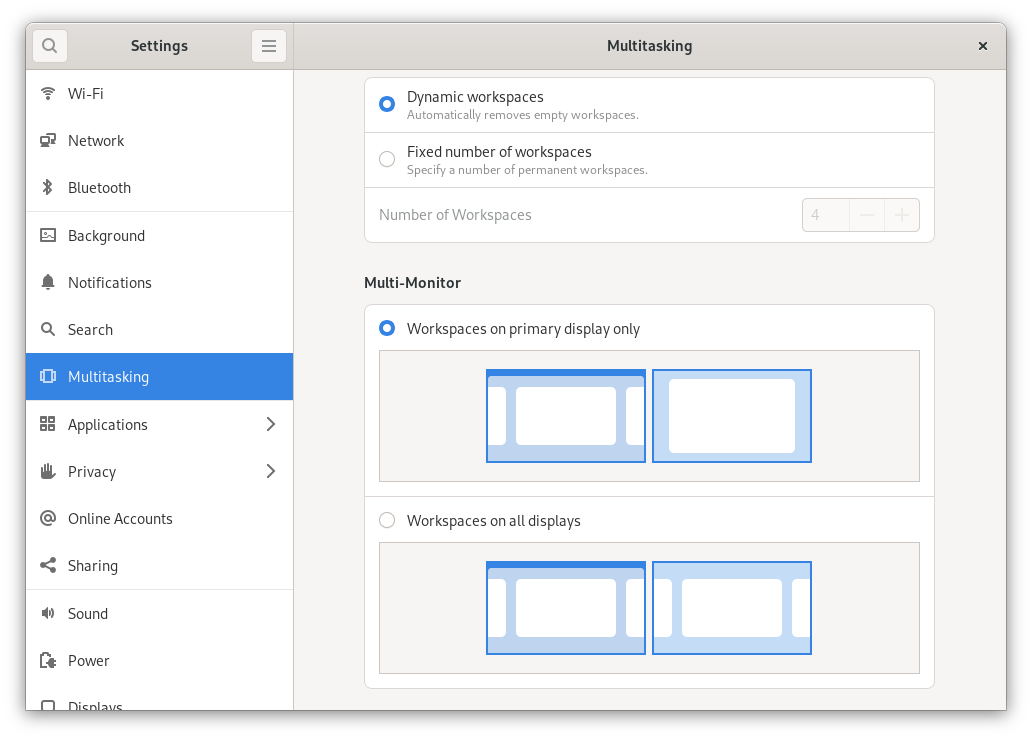 The Multitasking panel also allows the user to set the workspace as dynamic or set it to a fixed number.
I like these new features and I am certainly eager to see GNOME 41 land in Tumbleweed. 😊