Last week several online shopping services sprouted to answer the call of numerous people who needed food provisions amid the COVID-19 confinement. I say « services » rather than websites because some of them are operating through Facebook pages, Messenger, WhatsApp or even text messages.
Two things are bugging in most of the services. They are:
high price
poorly thought food pack
The Mauritius Chamber of Commerce and Industry recommends the following online shopping websites:
theshop.mu
Not taking new orders at the moment as they do not have delivery slots available. Individual products cannot be ordered. They inform customers that new packs varied as per customers' requests will be available soon.
priceguru.mu
An SOS Essential Basket at Rs 3,610 (incl. VAT).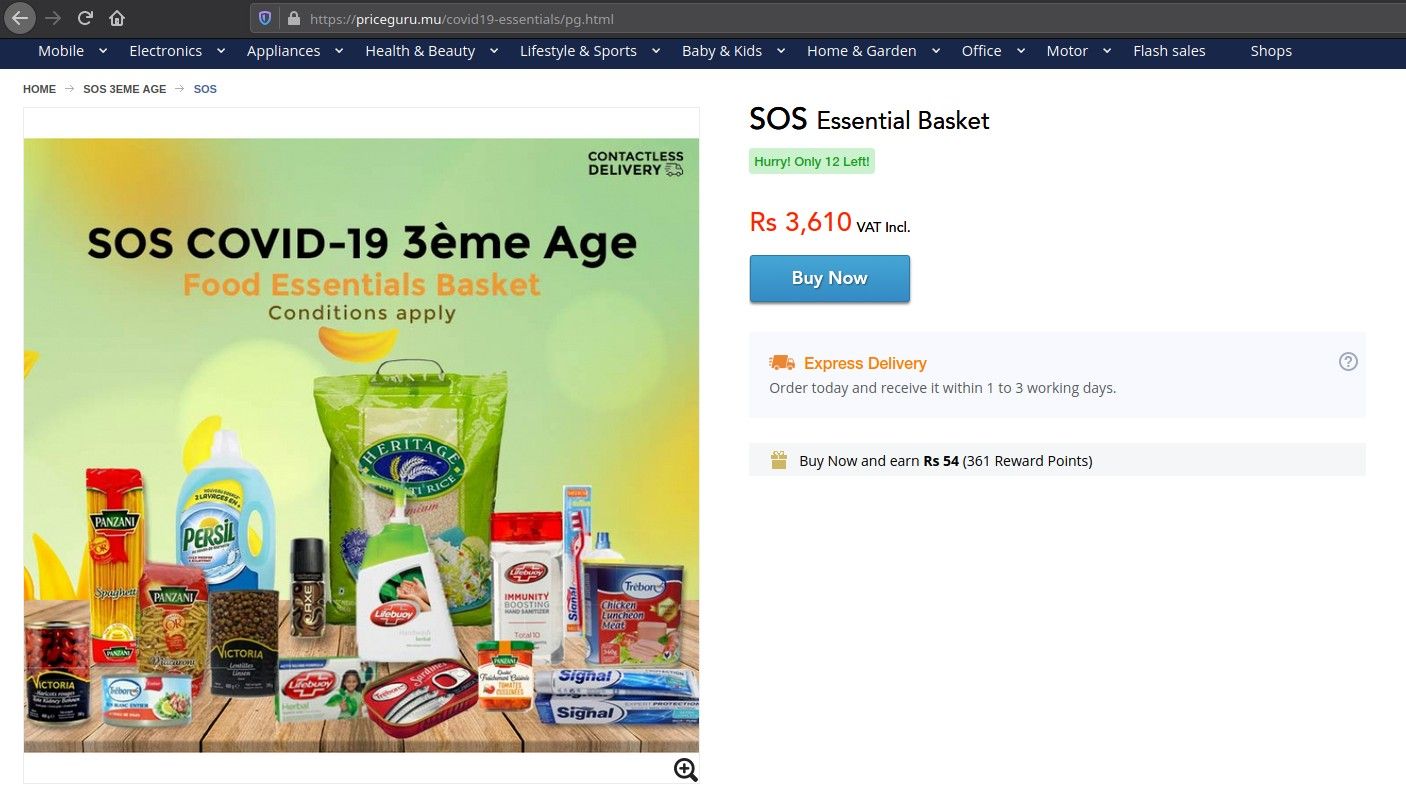 The basket includes the following: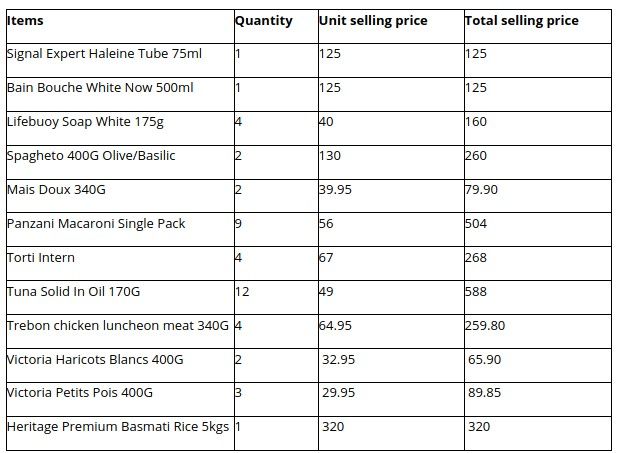 Advertised as « SOS COVID-19 3ème Age » Food Essentials Basket, the basket is clearly not for a vegetarian family. 😔 Besides why force 9 packs of Macaroni on the customer? Keep the list smaller to reduce the price and be able to deliver to more families.
Price Guru also tossed the term contactless delivery. 🤔
Shop Wise is closed right now.

OrderManzer offers a Basic Pack and a Vegetables Pack, both at Rs 1,500 each.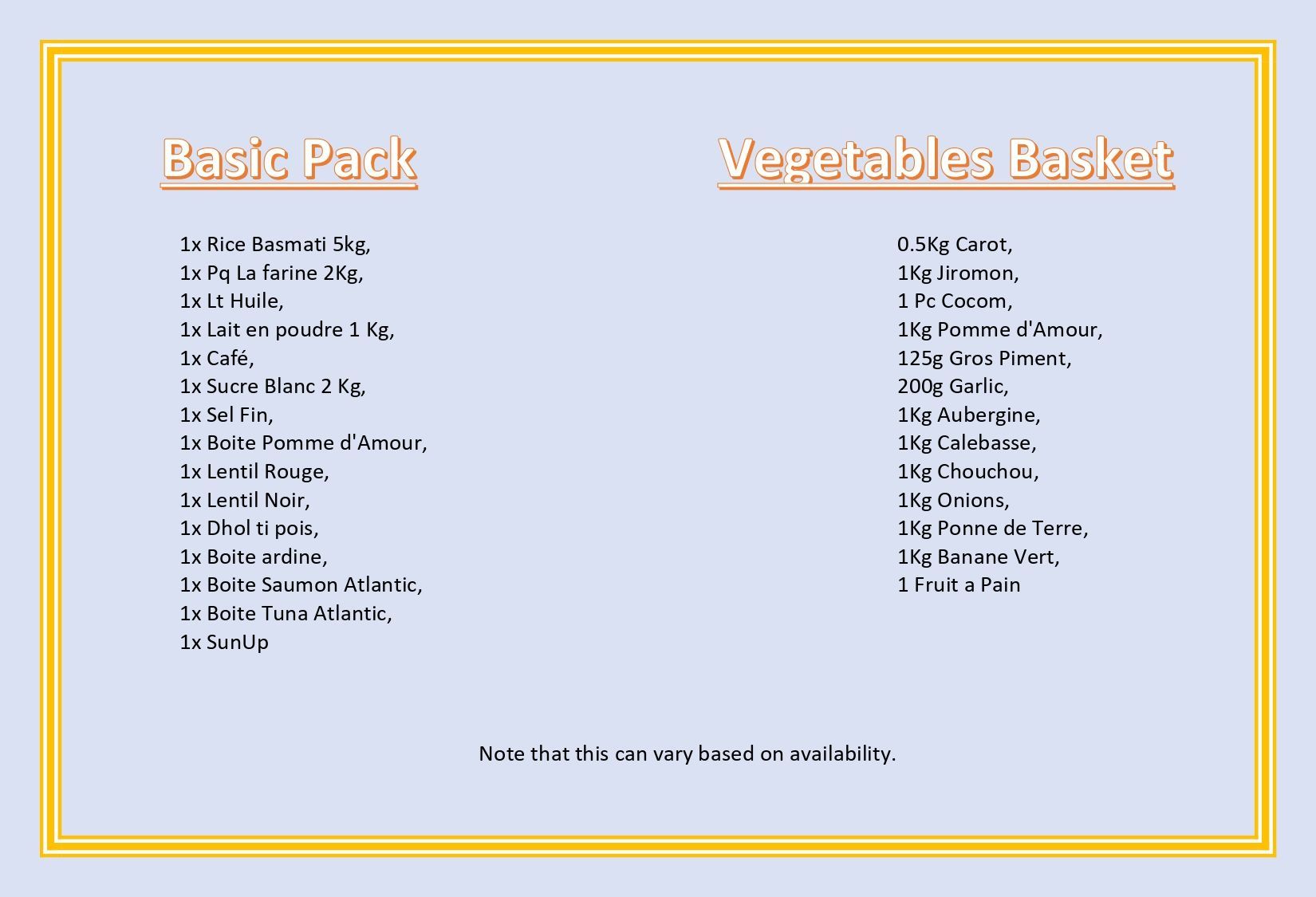 Dream Price informs its customers (on the website) that they have reached the maximum order limit and that they shall communicate once they can take new orders. They offer several packs, namely:
Basic Pack (contains staple food, salt, sugar, tuna, mackerel, etc.)
Non Food Pack (contains soap, hand sanitizer, toothpaste, washing machine powder, etc.)
Baby Pack (contains baby diaper & wipes, but no baby food/milk.)
Adult Pack (contains adult diaper)
Today, Winner's supermarkets re-launched their online shopping service. I had great hopes that they will stop this trend of poorly thought essential packs and rather focus on letting people choose the products they need from a limited set and limited number to pick.
Alas, they offer Essential Packs too, just like the others. 🤦🏻‍♂️

Both « paniers » by Winner's contain Tuna & Sardine. 🐟

I asked myself the question, what is an Essential Food Pack? Shouldn't it be a universal food package (i.e caters for both vegetarians & non-vegetarians) that comes at a very affordable price and be able to last for a longer period of time?
If one goes for the Winner's Panier 1, then what happens when the Tuna/Sardine is over? The family has to purchase another pack and get more flour/rice/oil which they probably do not need. 😐
Does a low income family find themself being able to buy food packs for as long as this confinement lasts?
Okay, for a moment, let's say for the sake of simplicity and rapid service the supermarkets adopted this « food packing » trend (copying a messed up idea that someone started), then, couldn't the supermarkets come up with properly varied packs at just a few hundreds of rupees rather than being Rs 1,000 or Rs 2,000 plus?
What can be done?
Supermarkets (and online shopping websites) can offer simple packages without the possibility of choosing any particular brand. Examples:
Staple Food Pack (Rice/Flour/Oil/Sugar/Salt)
Canned Food Pack (Non-Veg)
Canned Food Pack (Veg)
Pasta Pack (Macaroni/Torti/Noodles/Pasta Sauce)
Baby Food Pack (Baby Food/Milk)
Hygiene Pack General (Soap/Toothpaste/Toothbrush/Hand Sanitizer/Toilet Paper)
Hygiene Pack Ladies (Feminine hygiene products)
Hygiene Pack Babies (Diapers/Wipes/Lotion)
The above are a just a few ideas and each of those packages should be such that they do not exceed Rs 500. Then, families will be able combine the different packages to obtain what they lack the most.
Update
During the day after I read that winners.mu was not accessible to its visitors I checked the website and it showed this « protected site » prompt.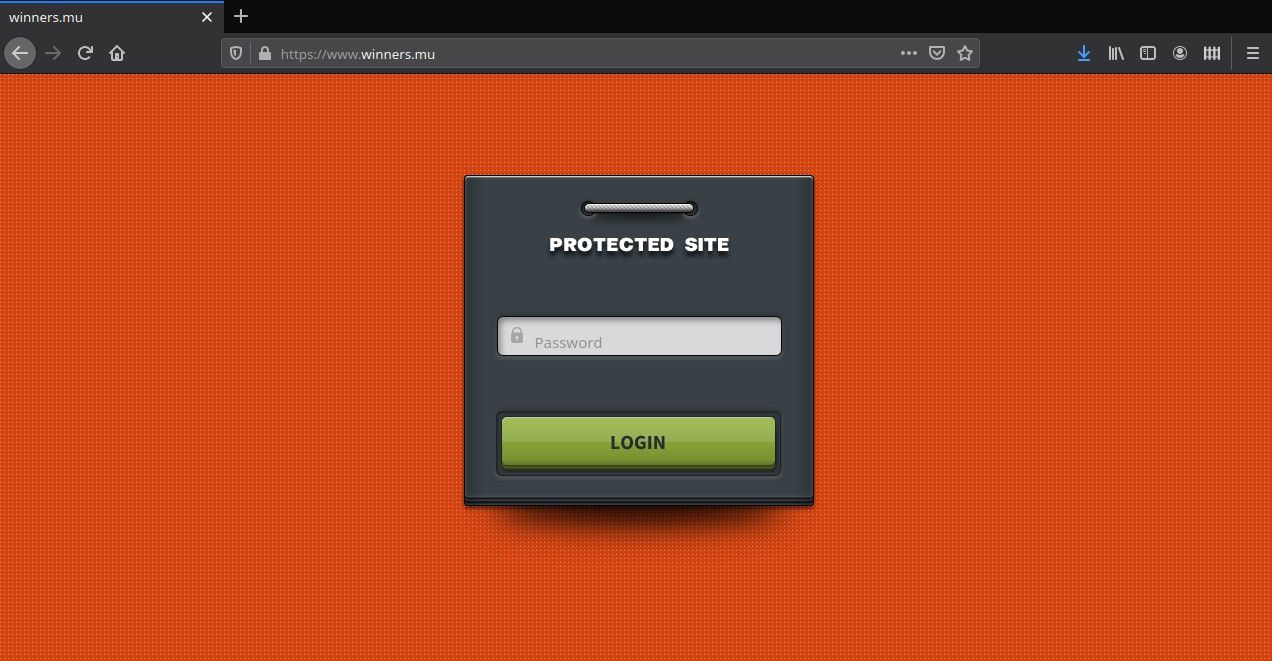 Join the newsletter to receive the latest updates in your inbox.