Submarine cable networks are fiber optic cables laid in the ocean to connect two or several landing points. There are hundreds of submarine cables around the globe connecting continents. These cables are able to transfer huge amounts of data very rapidly.
Ish Sookun
The South Africa Far East (SAFE) cable is an optical fiber submarine cable that connects South Africa, Mauritius, Réunion, India and Malaysia. It is about 13,500 km long and has landing points in these locations:
Melkbosstrand, South Africa
Mtunzini, South Africa
Saint Paul, Réunion
Baie Jacotet, Mauritius
Cochin, India
Penang, Malaysia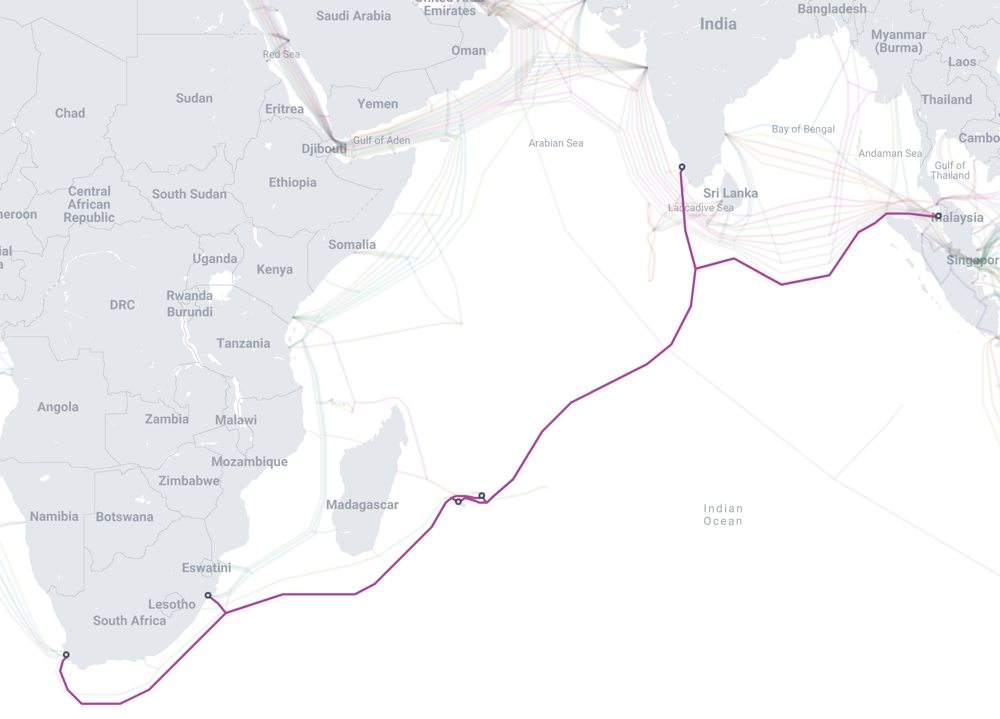 The SAFE cable is owned by a consortium of network operators. The operators are AT&T, Angola Telecom, BICS, Camtel, China Telecom, Chunghwa Telecom, Ghana Telecommunications Company, KPN, KT, Liquid Intelligent Technologies, Maroc Telecom, Mauritius Telecom, NATCOM (Nigeria), OPT, Orange, Orange Cote d'Ivoire, PCCW, Singtel, Sonatel, T-Mobile, Tata Communications, Telecom Italia Sparkle, Telecom Namibia, Telefonica, Telekom Malaysia, Telkom South Africa, Telstra, Verizon and Vodafone.
It became operational in April 2002.
The SAFE cable is considered to part of a longer submarine cable that connects Europe, Africa and South-East Asia. The complete submarine cable is referred as the SAT3 / WASC / SAFE cable.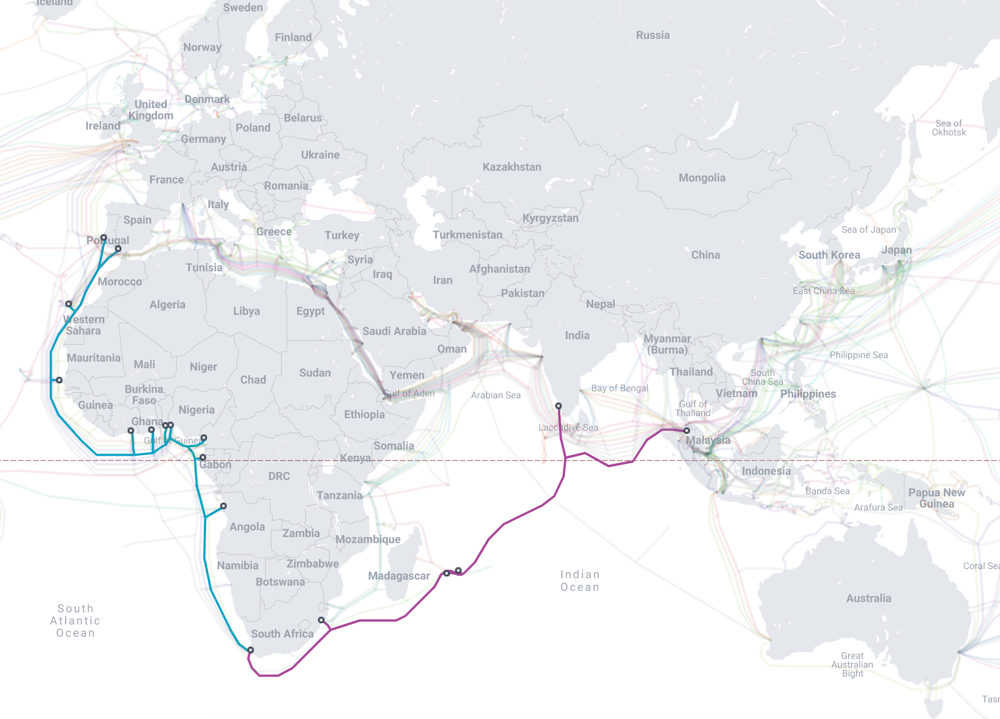 The information about the SAFE submarine cable provided in this post has been taken from TeleGeography.