Six days ago the Prime Minister of Mauritius, P. K. Jugnauth, announced to the population that we have recorded the first cases of COVID-19 in Mauritius. Since then much has happened.
The number of COVID-19 cases jumped from 3 less than a week ago to become 42 today.
A National Communication Committee on COVID-19 was set up to provide daily updates on MBC channels at 11h30. The committee provides information on the number of positive COVID-19 cases being identified, status of people in quarantine, additional measures being taken by the government, etc.
I suggest that the one source of information to trust right now should be the National Communication Committee.
Media outlets are picking bits of information from the daily press conference and reporting those individually. That's fine but refrain from re-sharing or posting un-trusted or un-verified information on social media networks. People claiming on social media that hospital staff or relatives working there are giving alarming facts are NOT FACTS! They just contribute to the pile of fake news and rumours.
The Ministry of Health and Wellness updates covid19.mu which is a page that provides the number of active COVID-19 cases in Mauritius and health advice to stay safe.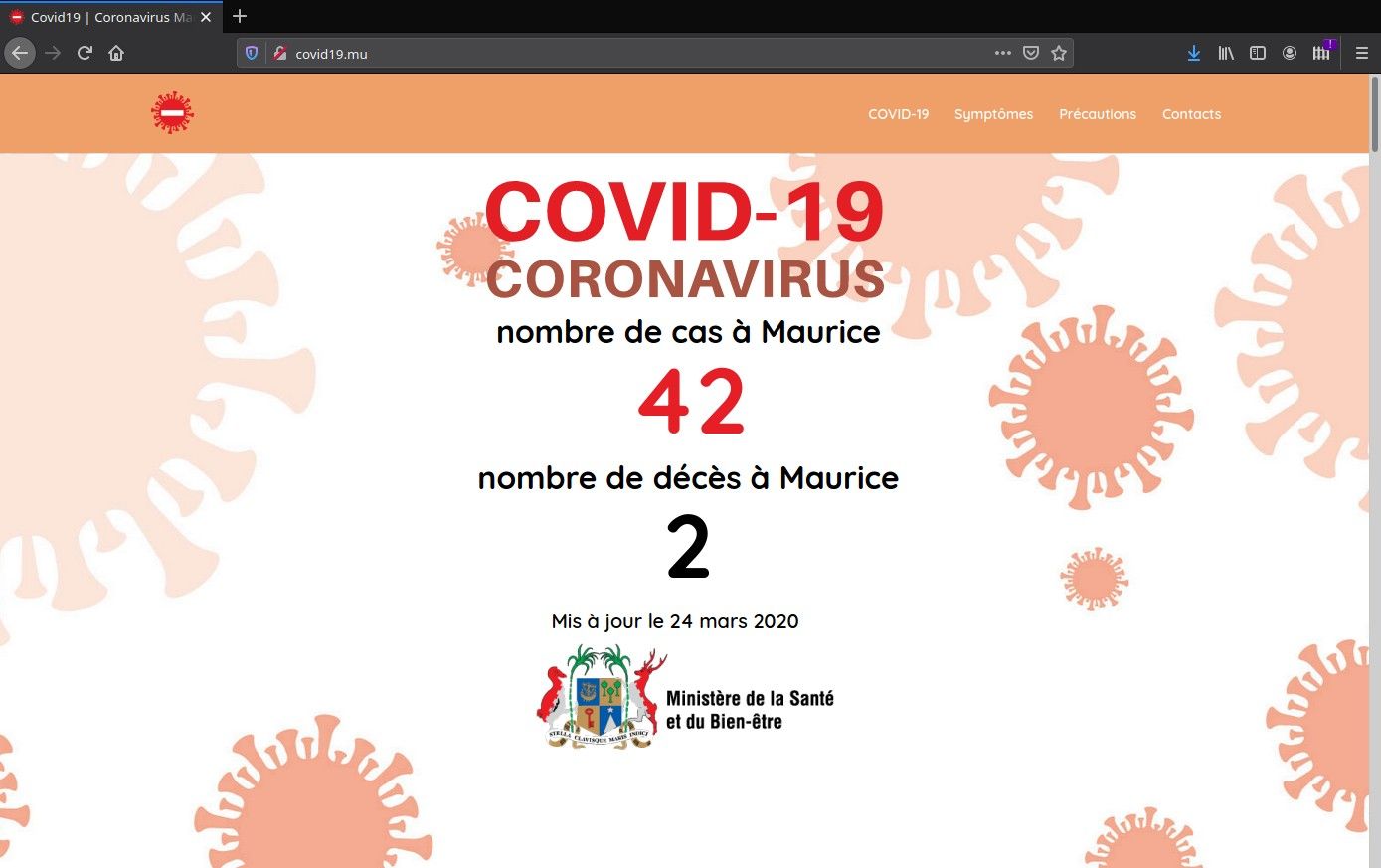 My developer friends published COVID-19 Mauritius, a webpage that provides COVID-19 statistics for Mauritius. Their source is the local newspapers and radio stations. The source code of the webpage is available on GitHub and contributors are most welcome.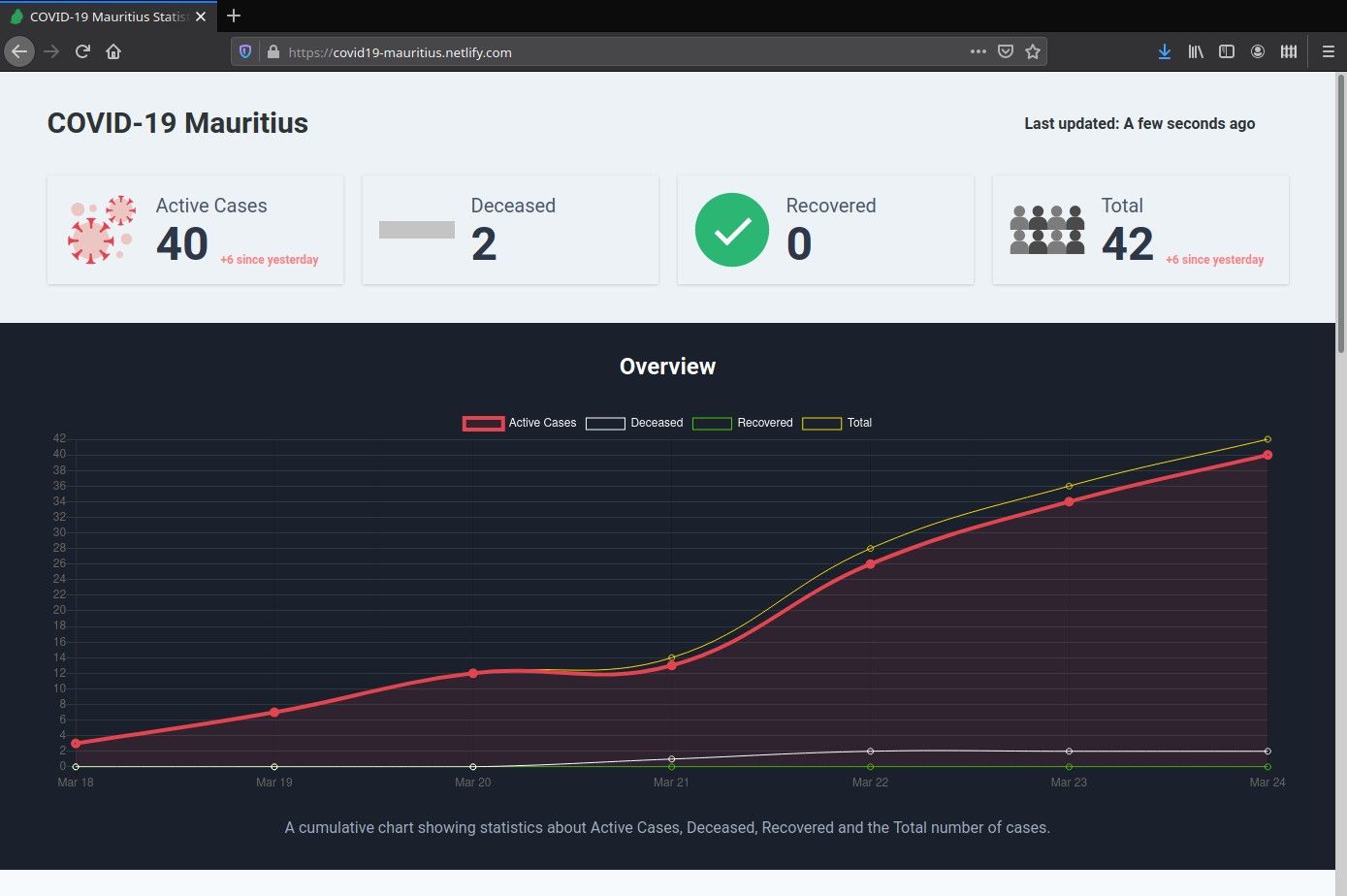 L'express has a dossier of articles on COVID-19.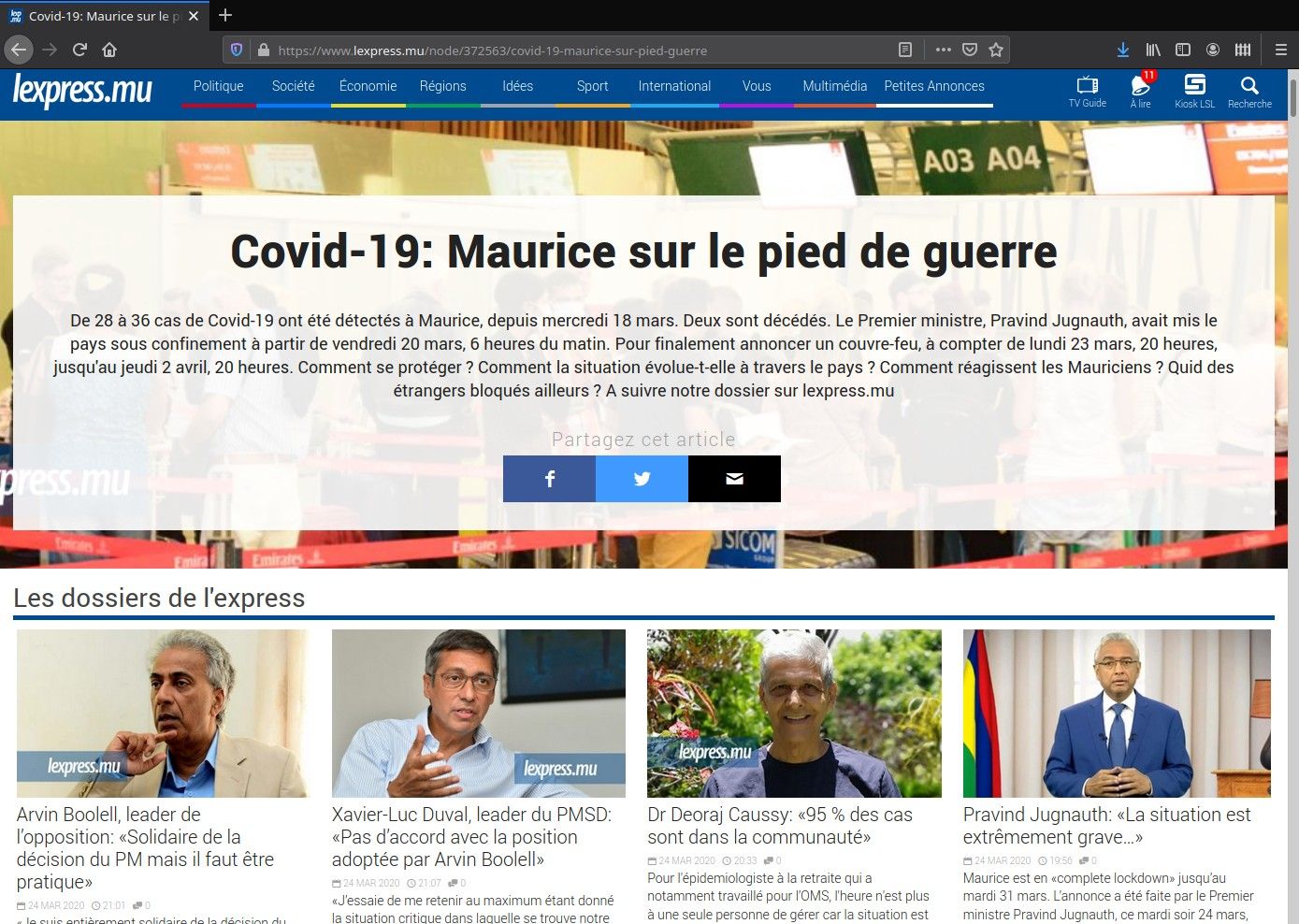 Update
The Ministry of Health and Wellness together with Mauritius Telecom launched another website, besafemoris.mu, to provide updates on COVID-19 in Mauritius.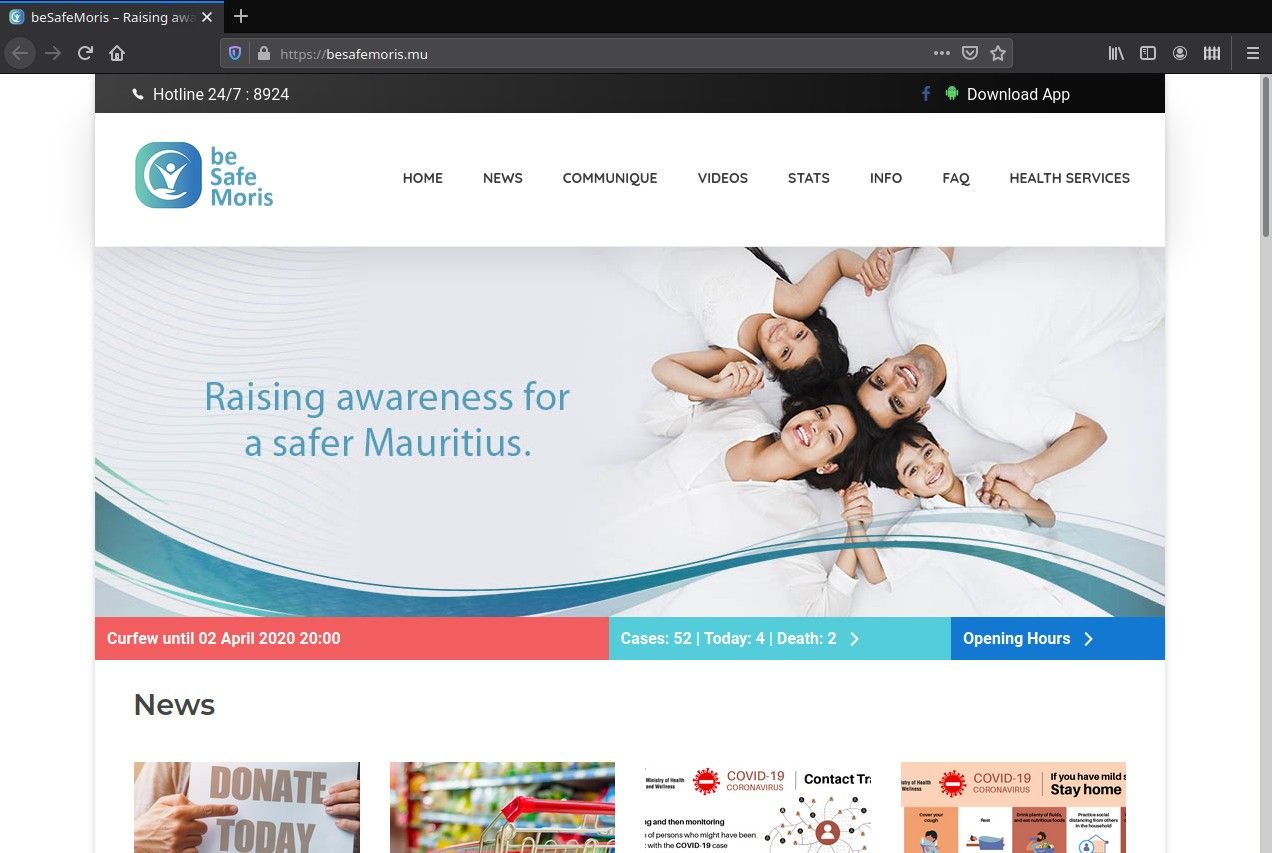 The website provides news updates and communiques issued by the ministry. It has a map of health services currently operational.
beSafeMoris is also available as a mobile app for Android and iOS. At the time of writing this post it wasn't available on the Google Play Store though. Instead, the apk file was downloadable from the beSafeMoris website. The app is available on Apple's App Store.
Join the newsletter to receive the latest updates in your inbox.