Registration for the Virtual Developers Conference 2020 is open since about a week now. The Developers Conference is made possible thanks to the support of our sponsors, collaborators, speakers, volunteer geeks and of course attendees
Ish Sookun
Registration for the Virtual Developers Conference 2020 is open since about a week now.
The Developers Conference is made possible thanks to the support of our sponsors, collaborators, speakers, volunteer geeks and of course attendees. Statistics about how many sessions are running, the number of speakers, number of attendees, attendees per session etc, allow us better plan the next conference and get more sponsors on board.
Therefore, we count on you to provide a maximum feedback about the conference. Also, make a lot of noise on social media. 😁
Click here to register NOW!
What do we require in the registration form?
Well, a minimum is your name and email address, so that we can reach out to you before and during the conference for updates or changes happening. Other information that you can provide helps us to get an idea on which days and which tracks you are attending.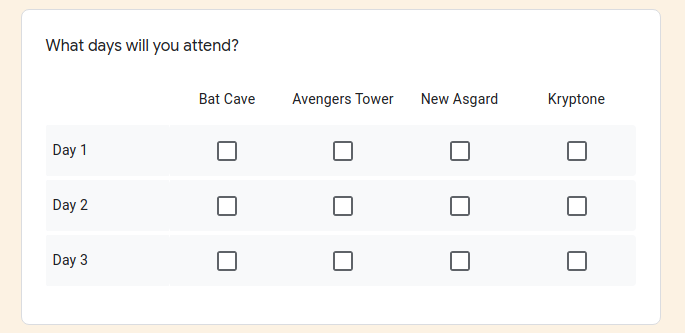 If you are wondering about what's this "Bat Cave" and "New Asgard" thing, then know this, when the Comics theme for the Developers Conference, initial scheduled for April 2020, was tossed, the session rooms were each given a game referring to a place as in comics stories. Therefore, the four rooms of the physical conference were given the names as above.
When the organizing team confirmed the virtual conference for this year, the theme stayed, the number of tracks remained unchanged and therefore the "virtual rooms" inherited the same names as initially decided. To keep it even simpler, let's say that the previous room name of "Bat Cave" becomes track name "Bat Cave" for the virtual conference; and note that each track will be a YouTube live stream.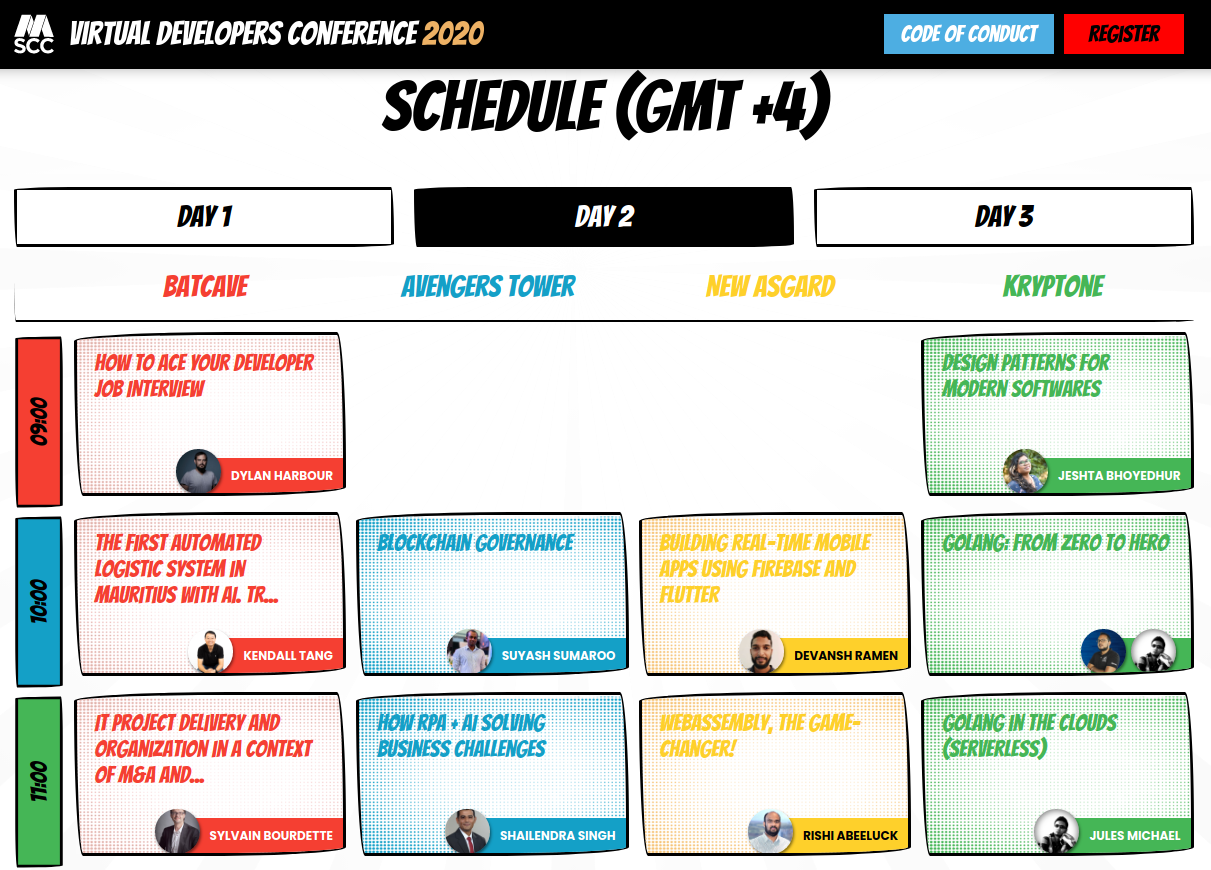 If you head to conference.mscc.mu and scroll down to the sessions schedule you will see how the tracks are represented by the comics names.